Art Amsterdam Spui Market
Spui is a place in the city center of Amsterdam where artists exhibit their work every Sunday. Last year, I was happy to be appointed as permanent participant to the market.  I will indicate in this section the coming dates at which you can meet me at the market.
The next market will be:
– Sunday 19th of June 2022 from 11 til 18.
You can find more information about the market on the official website of the art Amsterdam Spui.
First exposition at the Art Amsterdam Spui Market, Amsterdam
On the 17th of October 2021, I participated for the first time in the art market at Spui where I exhibited some of my paintings. It was a great experience to meet the many people who came to my stand. At the outcome of the market, I was happy to hear from the committee of the market that I was accepted as permanent participant on the market.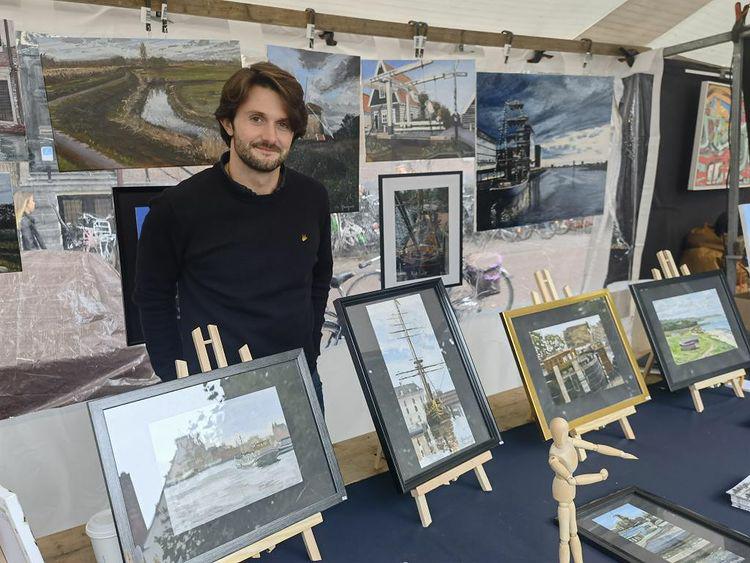 Exposition Chapelle des Trois-Etots 2019, France