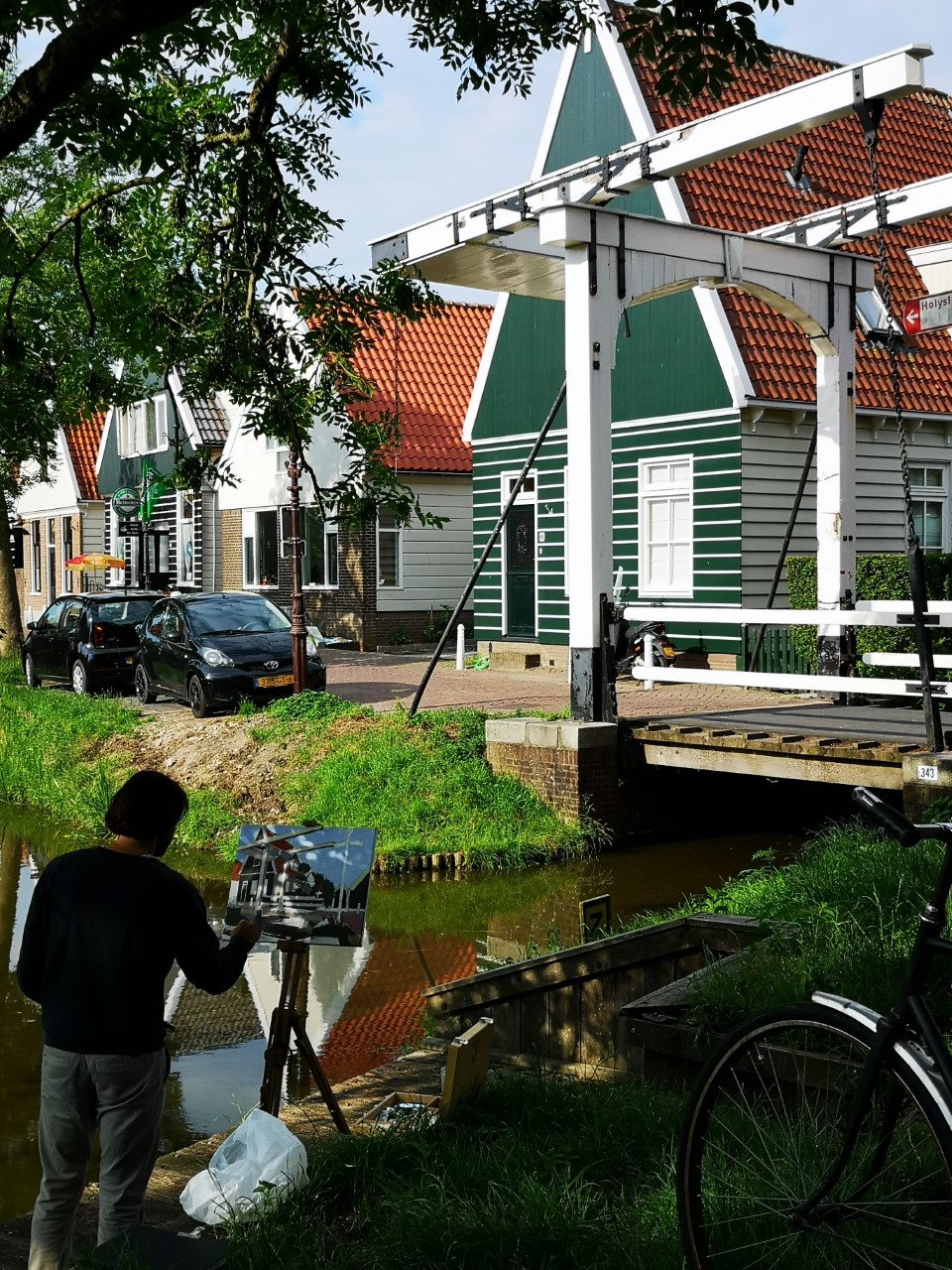 I like to explore the countryside and city in order to find subjects that inspires me. I start with a graphite study, taking notes in my sketchbook and sometime doing a gouache study of the scene to grasp in a quick way the most important features of a scene: lights and shadows and all other important features that determine the atmosphere of the scene. After having a good understanding of the topic, I paint on the spot, sometime on the same day, sometime weeks of months later. When the weather conditions are too challenging, I paint in the studio: still lifes and portraits, interior scenes.
My favourite painting media are mostly oil paint, for its vibrant colors and strength, and gouache paint, which to me allows for more spontaneity. Beside being inspired by the great masters of paintings (John Singer Sargent, Diego Velázquez, Rembrandt van Rijn), I am particularly admirer of many past artists from the 19th century such as Lucien Simon, Eugène Boudin, Charles-Francois Daubigny, Jules Achilles Noël, Hans von Bartels.
Don't hesitate to contact me if you have any questions.
Prizes
– 2nd place – Pleinair festival Haagseschooldag 2022
– 1rst place – Exposition at the Chapelle des trois-étots 2019