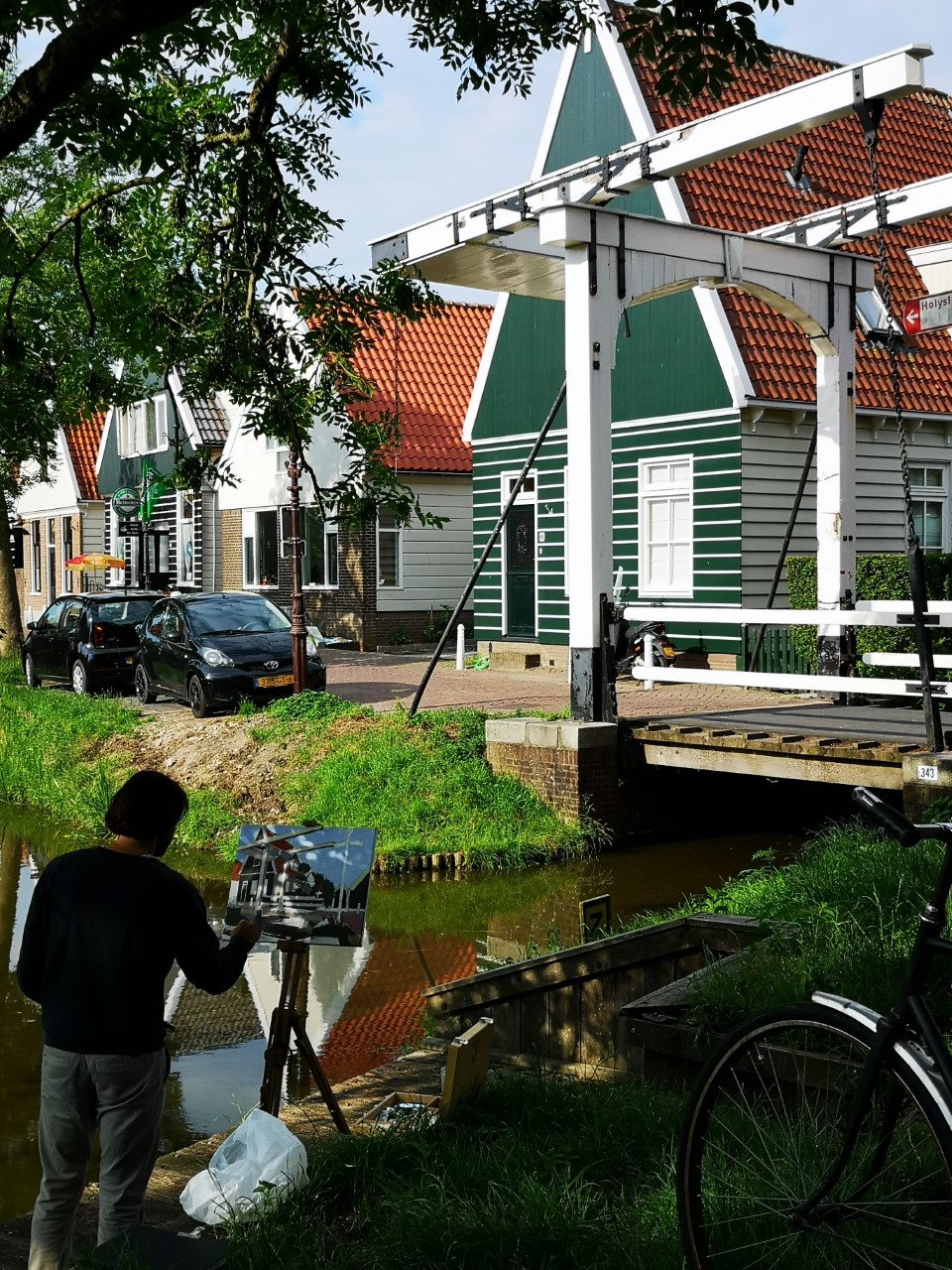 About me
I was born in the region of Paris and I currently live in Amsterdam.  I intend to have a realistic approach to painting in which my personal contribution is added within colors and composition. I paint in plein air as well as in the studio. 
I paint in different ways. Most of the time, I like to explore the city and countryside with my sketchbook in order to find subjects that inspires me. I later come back to paint on the spot, days, weeks or sometime months after. As a day may not be enough to complete a painting, I come back several times on the spot or I can finish the painting in the studio, if necessary. More recently, I started painting inside where I enjoy painting still lifes and portraits.
Drawing and painting is for me a way to express my affection for particular topics, sometime impulsively, sometime driven by long-lasting feelings. The last case includes for instance places that I particularly like as the dutch and french countryside and seaside landscape. I enjoy painting using different media: mostly oil paint and acrylic but also gouache and pastel.
Don't hesitate to contact me if you have any questions.

Julien